Earth Day is approaching. Celebrated for the first time in the United States on April 22, 1970 and followed by the rest of the world, including France in 1990, this day commemorated every April 22 is the most important envirommental event in the globe and aims to alert communities about the imminent dangers that threats the well-being of all species on the planet and the planet itself.
On this ocassion, Bergère de France highlights and recalls its commitment to the planet, in particular in terms of raw materials for which, in addition to a high quality, we have established husbandry criteria that respects the animal and its environment.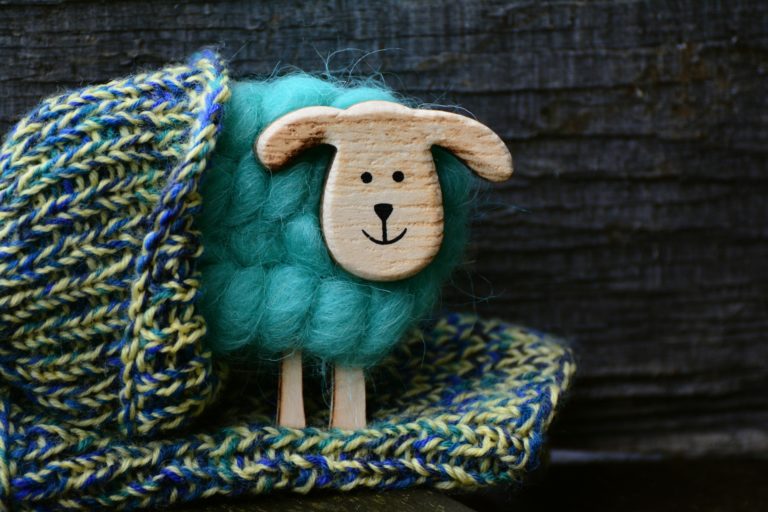 For example, we will talk about sheeps and Angora rabbits.
Our sheeps don't suffer from mulesing which is the technique of folds removal skin from the tail area of a sheep, practiced in particular in Australia for sanitary reasons according to the breeders. Animal welfare activist stand firmly against mulesing and qualify it as cruel, painful and assure that more humane ways are possible.
On the other hand, the Angora breed that we have chosen respect the animal and its environment and they are CAREGORA-certified: They practice mowing exclusively 3 to 4 times a year; either the electric mower or by hand and scissors. The rabbit is surrounded by attentions and does not feel any trauma. It is left about 1 cm of residual fur so it is not exposed to cold when the outside temperatures drop.
Concerning production, we have taken eco friendly measures in different areas:
Air: The gases released by our plant are mainly carbon dioxide and water vapor, and do not pose a risk to the environment.
Calorie recovery: A calorie recovery system has been installed in the factory. We recover heat energy for reuse, especially for heating buildings. 
Waste: All our waste is sorted and valued according to its nature. For example, for the production of  ECOTON, FILECO and RECYCLAINE wires. Other unrecoverable waste for our production is resold to companies that upgrade them, such as companies that make the interior of duvets, cushions and carded fibers.
Water: All wastewater from the site is treated on site. They are then filtered and returned to the nearest wastewater treatment plant in Bar-le-Duc. The waters are analyzed regularly. 
Chemical substances: We require our suppliers and service providers to provide us with REACH compliant products: European Union Regulation adapted to better protect human health and the environment from the risks associated with chemical substances. It is a European system whose aim is to improve the protection of human health and the environment. The dyes and auxiliary dyeing products all meet the OEKO-TEX 100 standard.
Let's follow this mobilization, move on to environmental action and celebrate together all the actions we have done for our planet. It's our duty as a citizen of the world!
Bergère de France celebrates Earth Day!

,