How can knitting brings people together?
It's in May 2016 that a young student named Mona Regad decided to go to the North West of the Himalayas, in Ladakh (India). In order to write her Master Thesis she conducted research on the local population's views towards climate change. For that, she needed to collect the inhabitant's words but the language barriers that she had to overcome as well as her mistrust towards the unknown were obstacles she had to face. Against all odds, knitting turn out to be her savior.
Hello Mona, could you tell us how knitting saved your study project?
Hello. First of all, you need to know that when I was younger I struggled to learn how to knit, I lacked patience but growing up I carried on. When I went to Ladakh, for my Master Thesis, I discovered a desert area, without water, remote, and I wondered how was I going to spend my free time because we were far from our comfort and technologies.  So to spend time, I decided to go back to knitting, to finish a sweater I wanted to gift my boyfriend. Knitting, was practical when I'd take the bus to go in another city, the ride was often long, giving me the time to cast on a few round/row. Passengers were fascinated, women, mostly, would ask me questions while observing my work.
You had to find yarn there to continue your work?
Indeed! In this region located at the frontier between China and India, for supply I went to a shop that sells Self-Help Women'sGroups' creations. I discovered different type of yarns than the one we find in Europe: all-natural dyed yarn for example, barely if at all processed. There's also Yak yarn, which I didn't know about! It's a yarn less soft and more fibrous than wool, but also cheaper.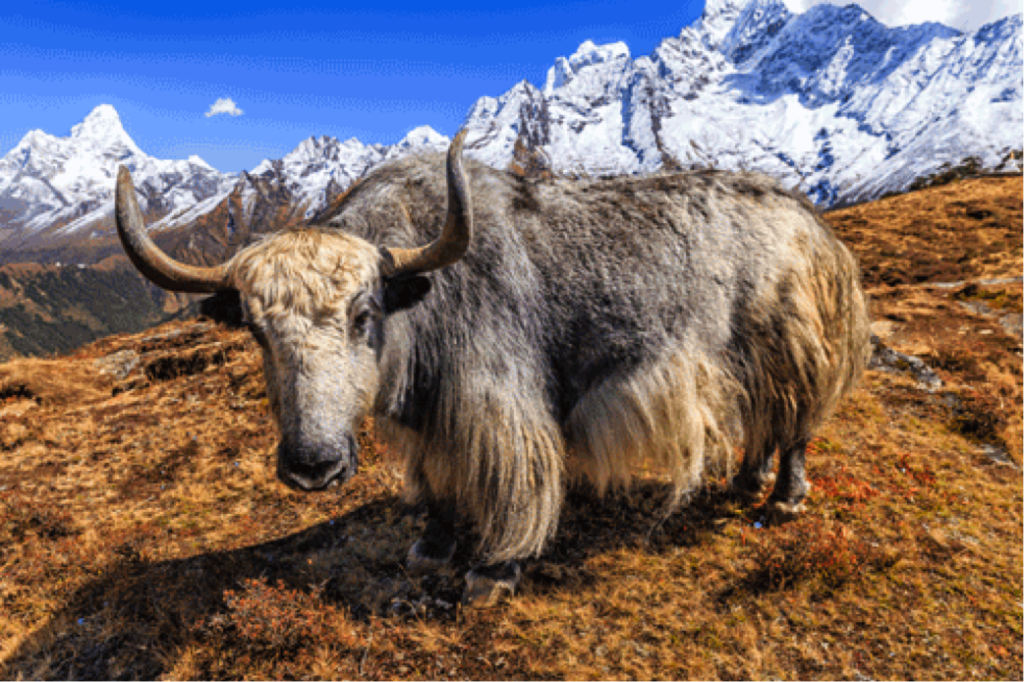 Besides, there, they have sheep's, cashmere goats thereby Yak, a wild species of bovine with long hair.
I was able to interact with women who practice knitting. Our techniques are different. They don't know about circular needles. They knit a lot of slippers and socks.
Therefore, I was invited to share my knowledge with those women and that way I created a social bond. And so, little by little, I was able to progress in my research by becoming a familiar face to them.
Did you finish your work?
Not only did I finish my Yak yarn sweater (my boyfriend found it a bit itchy) but also my research work and passed my Master Degree in International Development!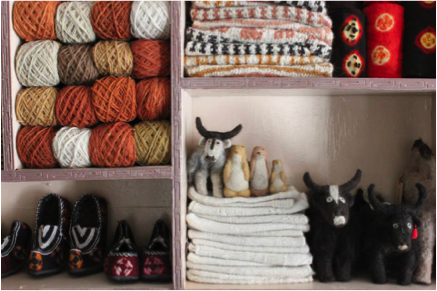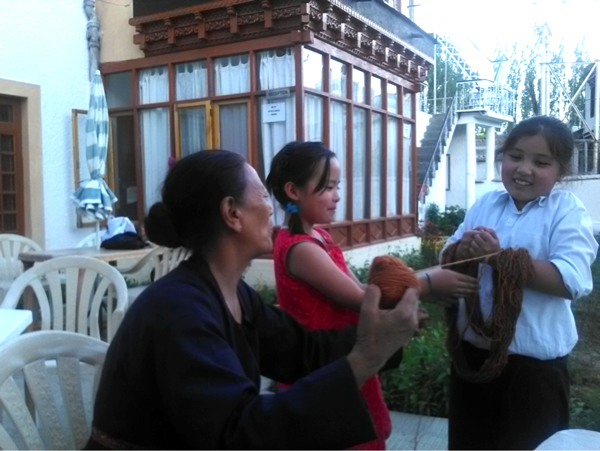 Do you want to add anything else?
Yarn is everywhere in this world, in every single continent. Knitting is an art, a universal practice. Beyond the language and customs and even in remote areas we encounter people who work with yarn.
Thank you, Mona, for your interview
If you too would like to share your story about knitting on Bergère de France's blog,  contact us here: contact.
How Knitting Helped Her Graduate

,